Viva Roblox is an upcoming Robloxian television channel owned by rTV Networks. The channel was officially announced on April 11, 2017, as the replacement for Roblox Music Television, which rTVN had recently acquired through the closure of Gavent Networks (RMT was owned by rTVN subsidiary rTV Networks Gavent between Gavent Networks' closure on March 31, 2017 and the launch of Viva Roblox.)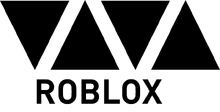 The origins of Viva Roblox date back to May 17, 2014, when rTV Networks experimented with potentially launching a Robloxian music brand based off of the German music channel VIVA (formerly the first of a franchise of four European music channels by the name; however, these international versions of the channel have since closed). Despite the potential for active competition from other Robloxian music channels such as MixTV (launched seven months earlier) and RMT (launched four months earlier), rTV Networks decided not to launch the channel, instead working on other projects.

On March 31, 2017, AGavent, the owner of Gavent Networks, which owned RMT, announced he would be closing his company and leaving the industry (he would return and start a production company two weeks later, but would later opt to permantently leave the industry later in the year). AGavent gave four of Gavent Networks' five channels, including RMT and its spinoff channel RMTEDM, to rTV Networks, which launched rTV Networks Gavent as a management subsidiary for the channels on that day. rTVN decided that, instead of running RMT, the company would use the opportunity to launch its own music channel in Viva Roblox (though the company would retain the rights to the "RMT" name, even though it wasn't planning on using them). The company officially announced the new channel on April 11, 2017, at which point ownership of the channel transferred from the rTV Networks Gavent subsidiary to rTV Networks directly. The channel will be available as a premium television channel available to multiple providers.
On May 2, 2017, as a result of the Robloxian Broadcasting Exchange controversy, rTV Networks announced that they were considering removing all of rTVN's channels from BBS Player. On May 3, 2017, rTVN decided to only remove Viva Roblox, which meant the channel was then only available on roTV, in addition to Amicable.
On May 4, 2017, around 3am ET, Viva Roblox started broadcasting a holding loop, similarly to other rTVN channels. The loop consists of a mysterious, almost cryptic-looking arrangement of neon lights swinging from a ceiling, with three lights in the center arranged in a triangular "V" shape as a reference to the channel's logo and branding. A still of the loop was posted to Twitter at exactly 3am ET.
On May 17, 2017, Viva Roblox gained a sister channel, as RMTEDM was rebranded into Viva2, covering music in the indie, alternative, and electronic genres, along with additional pop music, while the main Viva channel maintains a largely pop-centric schedule.
On May 31, 2017, Viva Roblox was the fourth rTV Networks channel to gain its own Twitter account, after Blox News Channel, rTV3, and DogeTV (following the acquisition of that channel; its successor, rTV Fun, also has its own handle), replacing the rTV Networks Gavent Twitter account. The account covers both Viva Roblox and Viva2, and features music news and features, along with promotions for the two channels' programming and music videos.
On January 20, 2018, at rTV Networks' panel event at RTNG MediaCon Winter 2018, company owner BenzBot stated that he currently intends to launch Viva Roblox, Viva2, and GTV at some point in the spring of 2018, although no concrete plans have been laid to firm up a specific launch date. On January 28, 2018, rTV Networks announced the slogan for Viva Roblox, "The Sound of Now", which, according to the channel, "reflects the unique way music can make moments memorable". The slogan is meant to help establish Viva's brand positioning.
Programming and format
Edit
Viva Roblox will be based loosely on the German version of its namesake, co-opting parts of its branding and some of its formats. In addition to various playlists, charts, and countdowns, an original series has already been planned for Viva Roblox: Viva Video Court, a program based on the Canadian Video on Trial format.
Ident and breakbumper songs
Edit
In keeping with its real-life inspiration, Viva Roblox will feature selected songs as the soundtrack to the channel's idents and breakbumpers. They will be listed here upon the channel's launch.