This is an upcoming premium TV service. The website is not up yet.
TCA Player is an upcoming Robloxian premium television service owned by TheCanadianAskew43. The service began on July 6, 2017 with 5 channels: TCA One, AAK Network, RTV, Blox News Network and Rnetwork. Today it currently has plans to carry twenty channels, five channels ahead of the now defunct DigiBLOCKS. The layout is based on the one of Sky TV New Zealand (even though it isn't a Pay TV Service). The service's inspiration were: RoTV, Amicable and BBS Player.
Channels
Edit
Categories of channels
Edit
These are what kinds of channels are on the channel list:
1-11: General Entertainment and Gaming
13-14: Movies
16: Sports
18-19: News and Documentaries
21-24: Children
Channel List
Edit
By channel number, according to the service:
TCA One
- (This spot is proposed for TCA Two)
Viceland*
DigitalTV*
Satellite*
-
-
-
Player News*
-
C-TCA
-
*Channel part of the Player Channels
TCA Two: A TCA Two channel is purportedly in development. TCA however, is thinking he should, and will announce his decision on 1 August 2017.
Player Channels
Edit
Player Channels are a upcoming list of exclusive channels only available on TCA Player. They will be similar to RoTV's RoChannels, just channels not branded under the service name. So far, channels 9, 10, 11 and 19 are being used by these channels. Here is a list of all the planned channels.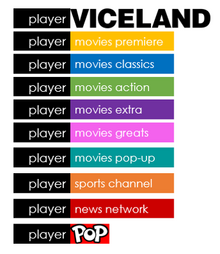 Confirmed channels will be marked in bold.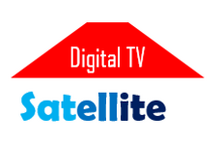 Also please note that DigitalTV is shown on screen as Digital TV.
9: Viceland
10: Sattelite
11: DigitalTV
Player Movies Premiere
Player Movies Classics
Player Movies Greats
Player Movies Action
Player Movies Extra
Player Movies Pop-Up (Pop-Up Channel Selection)
Player Sports Channel
19: Player News (styled as Player News Network or PNN)
Pop (the Robloxian version of the British kids channel)
Channel numbers subject to change.
Ad blocker interference detected!
Wikia is a free-to-use site that makes money from advertising. We have a modified experience for viewers using ad blockers

Wikia is not accessible if you've made further modifications. Remove the custom ad blocker rule(s) and the page will load as expected.