Plainoldbread started like everyone else looking for something to play. In 2011 he had his first computer, which He still has today for some odd reason even though its broken.
He wanted to play Minecraft badly but couldn't so he went into the searchbar and typed in "Building Games For Kids" which lead him to find ROBLOX.
Plainoldbread appeared in the Roblox TV industry when he saw "RoFlix" in a group description, so he searched it and found this wiki.
Plainoldbread made new friends in the industry and started being serious about television on August 1st 2016.
On August 12, 2016 plainoldbread created PBN which replaces ZBC.
History of Redhandle (Now RED Media)
Edit
Started out in 2011, but rised to success in 2015, after having pages on the Robloxtv wikia.
Recent Contreversy
Edit
plainoldbread was notified by BuddBudd222 for BenzBot apprently saying Teleplay is a fail.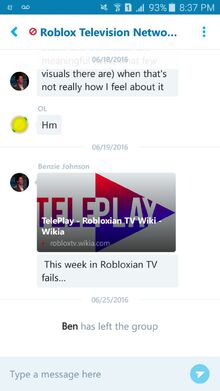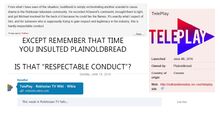 Ad blocker interference detected!
Wikia is a free-to-use site that makes money from advertising. We have a modified experience for viewers using ad blockers

Wikia is not accessible if you've made further modifications. Remove the custom ad blocker rule(s) and the page will load as expected.