JERK (stylized as JEЯK) is a Robloxian production company formerly owned by Gavent Networks to handle productions created for services and platforms outside of the Gavent Networks suite of television channels. This has included productions and co-productions for other Robloxian television networks, and more recently, Robloxiwood film productions as well. JERK also serves as Gavent Networks' distribution arm for its television programming. The company began as Gavent&Company on November 11, 2014; it was renamed and refocused as JERK on April 29, 2016. On October 18, 2016, JERK was spun off from the Gavent Networks, during production of their debut film, due to Gavent Networks wanting to focus on ROBLOX TV. However, JERK is still owned by AGavent, the owner of Gavent Networks.
On March 31, 2017, AGavent announced his departure from Robloxian media. As part of his departure, JERK was acquired by rTV Networks; it is now part of its rTV Networks Gavent division which also holds most of the former Gavent Networks. As of April 2017, rTVN owner BenzBot has made no decisions as to any of JERK's remaining current projects, as he continues to integrate the former GN services rTVN now owns into his company.
Programs produced by JERK
Edit
Gavent+ (2014-2016, for Blox, with rTV Productions)
Small Talk (2014-2016, for Blox, with rTV Productions)
Wonderland (2014-present, for RN, with Mix Productions and Roblox Networks Television)
ROFlix Investigates (2015, for RoFlix)
Bruce Wayne (TBA, for GTV, with Ultra Studios, Route 66 Productions, and The Unknown Studios)
Films produced by JERK
Edit
Carlo County Outlaws (2017, with ZZR Studios)
Bruce Wayne: Court of Owls (TBA, with Ultra Studios, Route 66 Productions, and The Unknown Studios)
Untitled Bruce Wayne Sequel (TBA, with Ultra Studios, Route 66 Productions. and The Unknown Studios)
Logos and branding
Edit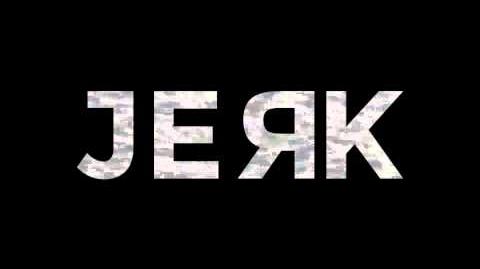 The original Gavent&Company logo didn't have an end credit logo, rather a static card. When the studio changed their name to JERK on April 29, 2016, a brand new logo came out on April 30. In the early hours of May 1, 2016,
AGavent
debuted the JERK end credit logo, which is meant to look similar to an old VHS tape being played, along with a CRT television turning off. The logo begins with the proper spelling of the word "Jerk", in all capital letters. The footage looks grainy, as if being played on an old VHS player. The screen slightly glitches, causing the R to turn counter-clockwise and turn purple. Another glitch, after the R remains purple and off-center for a split second, the R simply just becomes reversed. After that, the logo flips off, as if somebody turned off an old television.
Ad blocker interference detected!
Wikia is a free-to-use site that makes money from advertising. We have a modified experience for viewers using ad blockers

Wikia is not accessible if you've made further modifications. Remove the custom ad blocker rule(s) and the page will load as expected.